Wondered how to get some surveillance happening without an internet connection?
We have the answer… An example of this might be a construction site which is a mobile container and moves site to site. Security on these premises is paramount not only for theft, but health, safety and tracking. With the ability to have internet on 3G/4G, wired infrastructure is a thing of the past.
Having security cameras in your business is one thing, but storing and retrieving the data, is another. So many clients find that when it comes time to actually reviewing the video and/or audio footage, it is either too hard to find or isn't there.
Let us work with you in giving you a demo on how this technology works. Going to a retail store and buying a kit may not be enough in a court of law.
Above shows the quality of a couple of screenshots.
Contact Us  for a NO OBLIGATION meeting to discuss your security needs.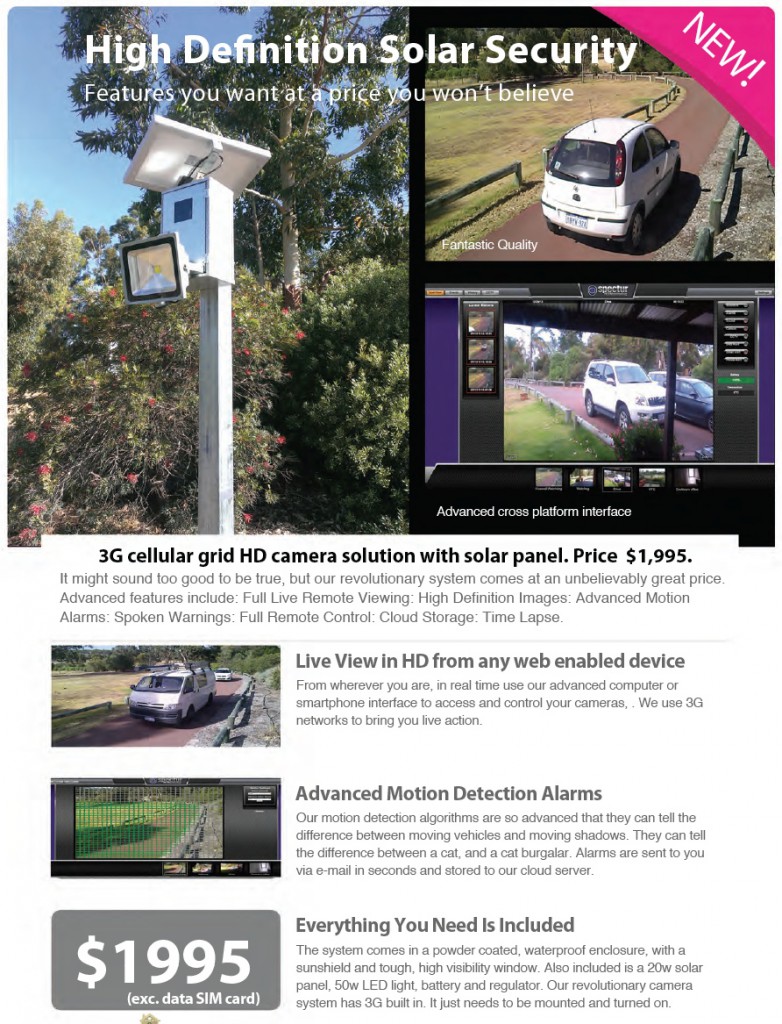 $30 per month service fee to login to our service portal. Data bundle SIM is not included in the initial purchase ($1,995.00) as your prospect can supply this themselves, from either TELSTRA or OPTUS. eMail alarm notification is free, but we charge you $0.50c for every SMS sent out as an alarm notification.